3/17/2020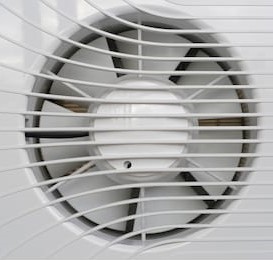 Spring is just a week away, and that means warmer weather will follow. As the days get longer and the temperatures increase, homeowners shake off the winter chill and begin freshening up their homes in a variety of ways including deep cleaning, lawn care, and HVAC maintenance. As the owner of a dry-cleaning operation, you should also create a maintenance plan to prep your business for spring by checking and providing general maintenance for your exhaust fans, process water chillers , and evaporative swamp coolers.
Here's what Tri-State Laundry Equipment suggests:
Exhaust fans
Check all the belts and replace those that have seen excessive wear. In addition, clean the lint from the louvers, so there is no impediment to airflow. I believe in having ceiling exhaust fans installed 24-30" over the laundry shirt equipment since that equipment is the main source of heat transmission in the dry-cleaning plant.
Process water chillers
Make sure the condenser coils are acid cleaned for good heat transfer because process water chillers are under more pressure when the temperature increases.. Check the hoses and fittings inside the chiller. If you get red mud and crud in your water like we do in the south, you may want to consider dumping and flushing the tank to clean out all that sediment. It's really a good idea to do this because it costs more to cool water with sediment; plus, that sediment takes a toll on heat exchangers. Speaking of heat exchangers, it's a good idea to have it internally acid cleaned every few years to ensure you're getting optimal heat transfer and that your unit isn't running more than necessary.
Evaporative Swamp Coolers
They require a thorough examination. Besides checking the belts and replacing those that have seen excessive wear, you'll also need to grease all pillar bearings, check the filter media, examine the water pump, inspect the float valves to ensure they aren't stuck in the open position, and grease all pillar bearings. Finally, make certain there are no leaks in the tanks and that all the filter media wetting hoses are in good condition.
So, there are three simple things you do to keep your dry-cleaning operation fit and ready for the upcoming warmer weather. Of course, if you have questions or need assistance in this area, please feel free to contact us at 866-885-5218.